C & B Plumbing Repairs makes complex plumbing repairs look simple! Specializing in both commercial and residential plumbing, our team is ready for any sized job. We apply decades of experience and professional-grade methods to every project. This ensures your job receives the attention it deserves.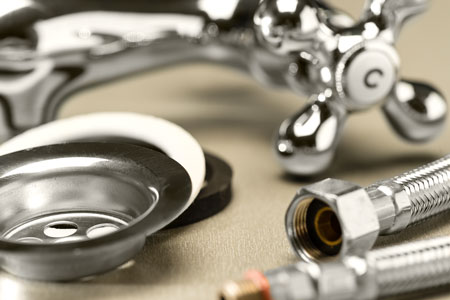 Whether you are in need of faucet repair or drain cleaning in Ascension Parrish, LA, C & B Plumbing Repairs offers top-level service. Contact us for the following plumbing repairs and services:
General plumbing/plumbing repair: Are you adding a new plumbing system? Building a new addition or home? Expanding your office? We offer a full line of general plumbing services to meet all your needs.
Emergency plumbing repair: There's never a convenient time for leaks, clogs and burst pipes. If you have an emergency plumbing issue, our team is available. We'll quickly get your systems back to fully operational, so you can get back to your life.
Drain cleaning: A clogged drain is one of the most common plumbing issues. However, over-the-counter products won't always solve the issue. When you need a professional to ensure your drains are clear, contact us.
Leak repairs: Leaks are not simply a nuisance. They can significantly increase your water bill and potentially cause major damage. Even if the leak is small right now, it is an indication of a problem, and should not be ignored. Left alone, it will only worsen and cause greater issues down the line. Contact us today to fix any leaks in your home or business.
Shower repair: When it operates correctly, you rarely think about your shower. When it needs repair, it becomes a central focus of your day. The Master Plumbers at C & B Plumbing Repairs will evaluate the issue and complete your shower repair efficiently and professionally. You'll be back to normal (or better) in no time.
Sink repair: Do you have a dripping faucet? Is it time to update those pipes under the kitchen sink? Whatever your issue, we've got your sink repair covered. You'll enjoy quality service during your repair and reliable sink operation when we're done.
Water heater installation/water heater repair: Your water heater is essential to your day-to-day routine. When it's not functioning properly, your day suffers. If it's time for some TLC for your water heater, or if you need to replace your unit, we can help. Our team offers professional water heater repair in Ascension Parrish, LA.
For your next plumbing project, contact the experts at C & B Plumbing Repairs. Reach our friendly staff today at 225-675-5003 to schedule your next appointment.